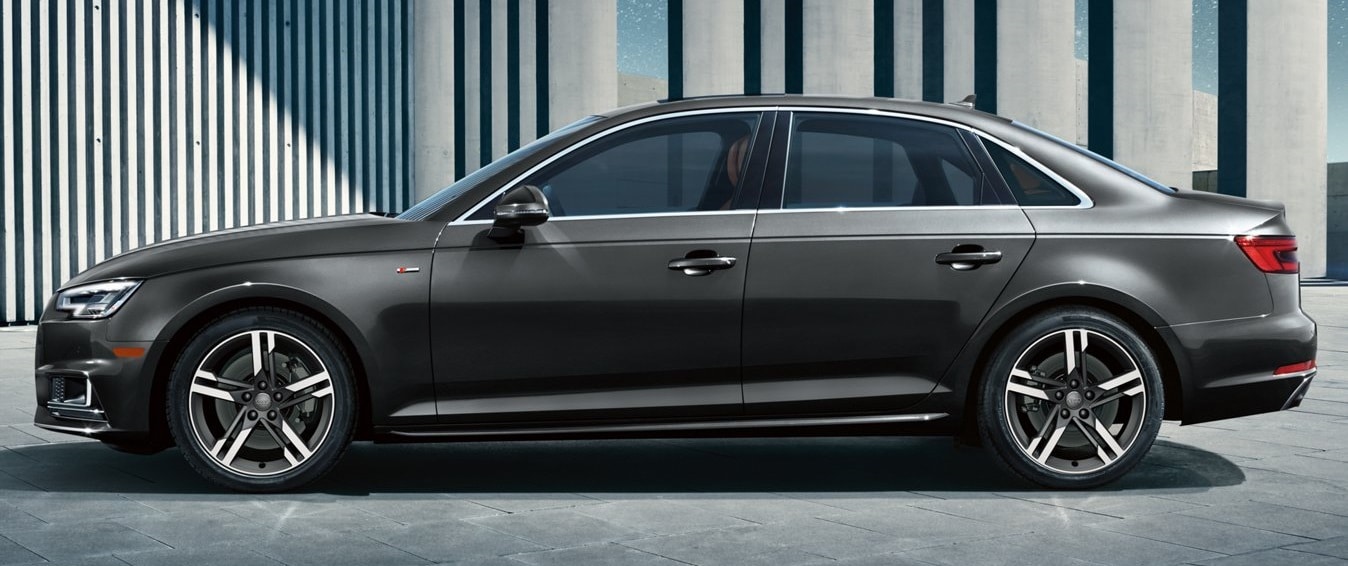 Standard Torque and Fuel Economy
The standard engine on the 2017 Audi A4 Sedan is a turbocharged 2.0L inline-four that sends out a total of 273 lb-ft of torque. With the help of its unique FSI® direct injection setup, it is able to produce that much muscle while still helping you save money on gas, getting up to an EPA-estimated 31 mpg highway and 24 mpg city. The Lexus ES, on the other hand, gets a standard 3.5L V6 engine that can only muster 248 lb-ft of torque and tops out at an EPA-estimated 30 mpg highway and 21 mpg city, paling in comparison to the Audi A4 on both counts.
Drivetrain Setup
The 2017 Audi A4 builds on its powertrain performance by featuring the sophisticated and unique quattro® all-wheel drive system. This drivetrain utilizes electronic torque vectoring to help send power to all four wheels based on driving conditions and your driving behavior. The result is a maximum feeling of security and response for the driver as well as all other cabin occupants. Compare that to the 2017 Lexus ES, which is unfortunately only offered with a standard front-wheel drive system that feels somewhat underwhelming by comparison.
Price
If you're looking for a more affordable way to enjoy the premium feel and confident, sophisticated performance of a luxury sedan, you really can't go wrong with the 2017 Audi A4, which has a starting price from only $34,900 MSRP. That's significantly less than the 2017 Lexus ES, which has a much heftier starting MSRP of $38,900.
Get a Closer Look at the 2017 Audi A4 Sedan at Butler Audi South Atlanta
When it comes to luxury sedans, it's tough to beat the Audi A4 in terms of accessible pricing, dynamic performance, and big fuel savings at the gas pump. At Butler Audi South Atlanta, we have the A4 in stock in a variety of trims and packages right now. Come check out our various financing and lease options, and talk with our staff about everything that sets the Audi A4 apart. We're open for sales Monday through Saturday at 4015 Jonesboro Road in Union City, GA, and you can contact us anytime for more information.