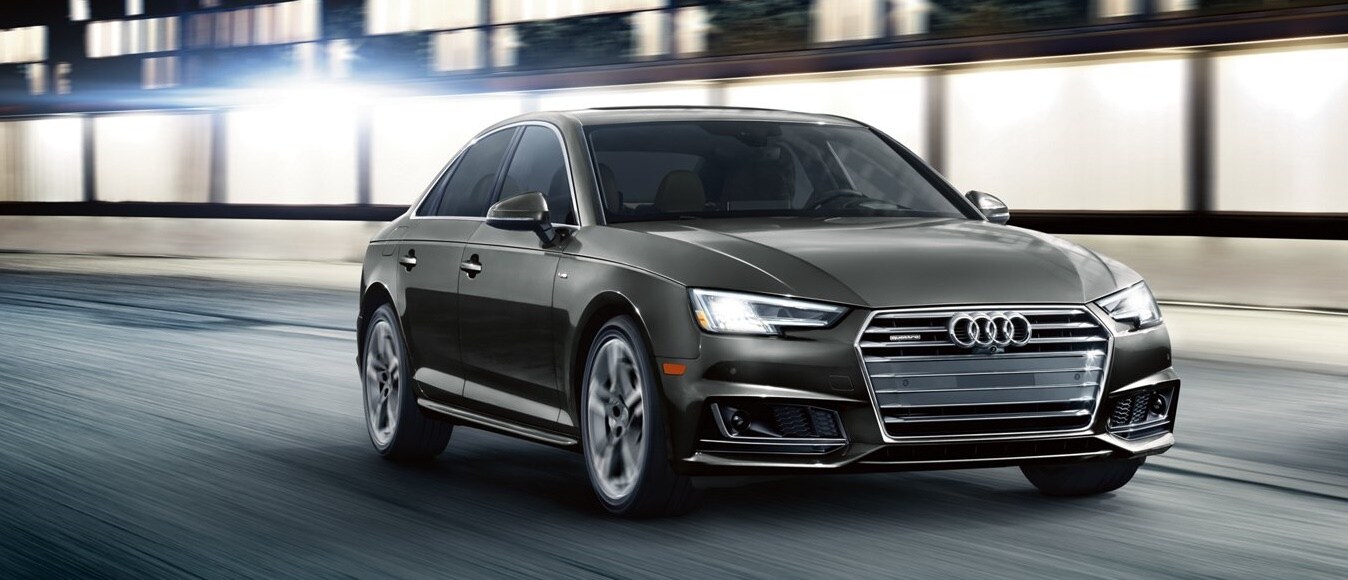 Price
For shoppers with high standards who want to find a more affordable entry into the luxury sedan segment, the 2017 Audi A4 and Mercedes-Benz C-Class sedans are both strong options-but the Audi A4 takes the win with an MSRP range from $34,900 for a base sedan to $42,350 for a fully-loaded model. The Mercedes-Benz C-Class sedan, on the other hand, has an MSRP range from $39,500 to $46,050, which means you'll end up spending more to equip your C-Class with amenities comparable to the less-expensive A4.
Standard Performance Capabilities
Paying less doesn't mean getting less substance under the hood. The 2017 Audi A4 sedan and the 2017 Mercedes-Benz C-Class sedan both come standard with a turbocharged 2.0L four-cylinder engine that generates 273 lb-ft of torque. The Audi A4 is more powerful than the C-Class, though, pushing out 252 hp, as opposed to the 241 hp of the C-Class's turbocharged engine. So when you want more power right out of the gates, the Audi A4 sedan is a sure-fire bet.
Features You Can Count On
Whether you go with the Audi A4 or the Mercedes-Benz C-Class, you'll roll in on 17-inch alloy wheels and enjoy cabin features like a high-end infotainment system, power adjustable front seats, smartphone app integration, and folding rear seats. In other ways, however, the Audi A4 stands apart from the competition. The Audi A4 sedan bests the C-Class with the inclusion of standard leather upholstery and tri-zone automatic climate control. The Mercedes-Benz C-Class, on the other hand, only gets standard faux leather seating and dual-zone automatic climate control. As icing on the cake, the Audi A4 is also the only model with a base trim that comes with a standard sunroof to take in those sunlit days and starry nighttime scenes.
Drive Home the 2017 Audi A4 Sedan Today
Reading up on the competition can be a good primer, but, in the end, you want to see and feel the Audi A4 sedan in person. Butler Audi South Atlanta is your trusted source for all things Audi, and we offer helpful financing advice and resources through our finance department. Check out the different trims and packages we have available for the Audi A4 right now, and then come visit us Monday through Saturday at 4015 Jonesboro Road in Union City, GA. Still have questions? Contact us at (888) 429-6019 for more information.