If you're looking for a luxury sedan or crossover SUV that has been designed with the express purpose of looking out for you and your passengers, it's worth taking the time to explore the current Audi lineup. Five models in the Audi family received Top Safety Pick scores from the IIHS, including the Audi A4 and Audi Q5. Here, we'll take a closer look at some of the most state-of-the-art safety features available on these new Audi models, including intuitive technologies like Audi pre sense®, Adaptive cruise control, Traffic jam assist, and even Audi's Night vision assistant, which uses thermal technology to detect pedestrians at night. After seeing what's on offer, we're confident you'll see that Audi vehicles offer unmatched safety to all occupants.
Audi pre sense®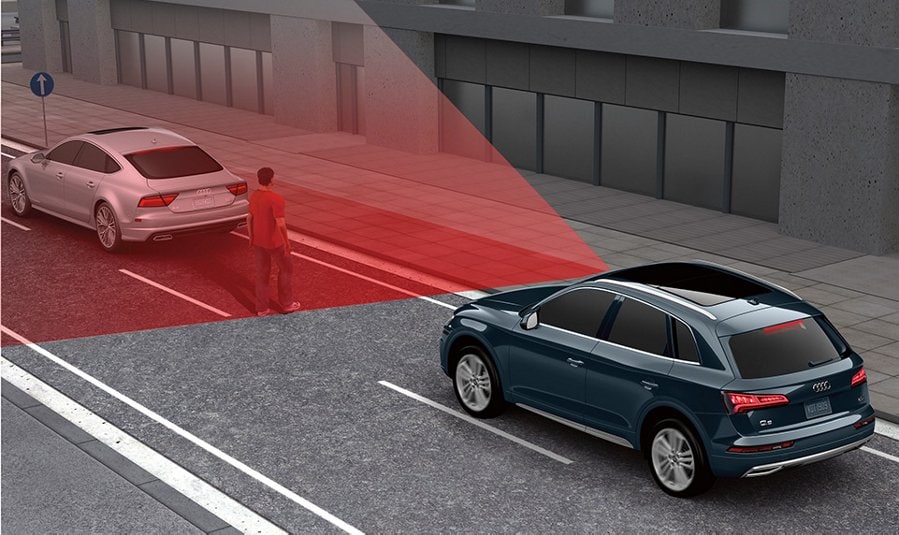 This full suite of predictive safety technologies helps give you the peace of mind you need, especially when driving around friends and loved ones. Audi pre sense® front is able to monitor traffic in front of the vehicle and detect any potential collision dangers. If it senses there's a potential hazard, the system will send a warning, followed by:
A brief brake warning
An extended brake warning during which the windows and sunroof close and hazard lights are activated
An available third feature with Audi pre sense® plus that includes moderate and maximum braking around a half second before impact
There's also Audi pre sense® rear, which engages the Audi side assist system to help prevent a rear end collision, as well as Audi pre sense® city, which helps prevent a collision in slower, high-traffic driving situations.
Audi adaptive cruise control with Stop&Go and Traffic jam assist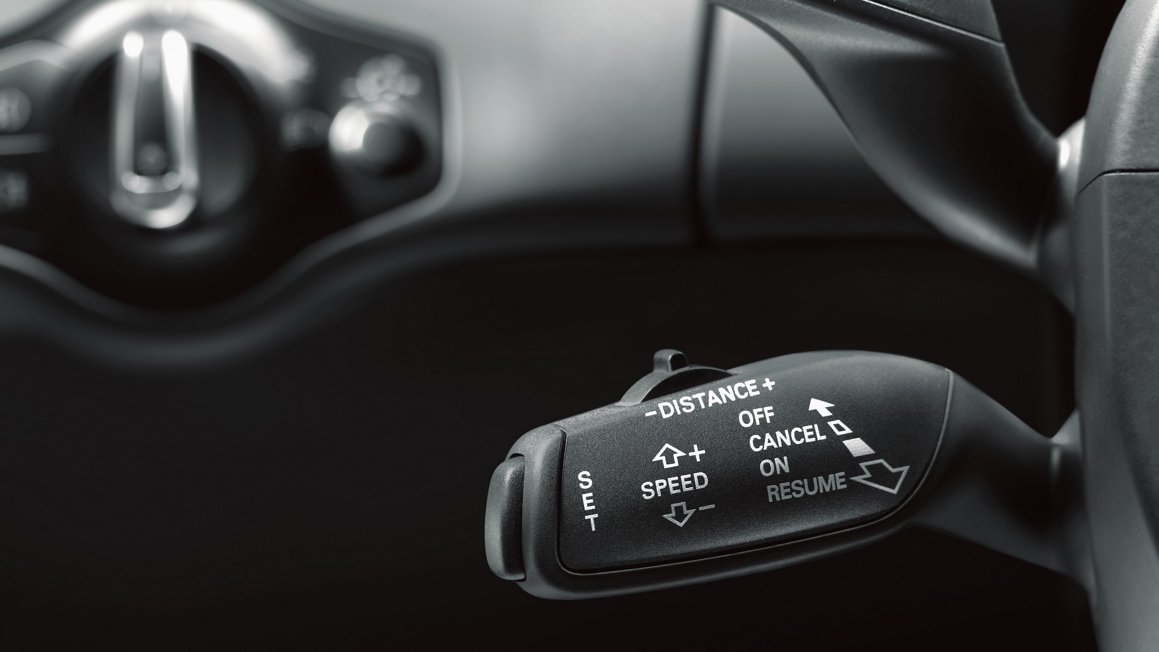 Working alongside the MMI Navigation plus with MMI touch system, Audi's adaptive cruise control is able to adjust speed predictively in order to improve efficiency while also making changes to the speed to account for traffic and road conditions. The vehicle's Stop&Go system utilizes an advanced Traffic jam assist system with radar, sensors, and a front-facing camera to accelerate and brake automatically, so you don't have to. Of course, you'll always remain in full control should you decide to intervene. Also, in a case where a driver experiences a medical emergency while stuck in a traffic jam and is unable to operate the vehicle, the Traffic jam assist system's emergency assist automatically brings the vehicle to a stop.
Vehicle exit assist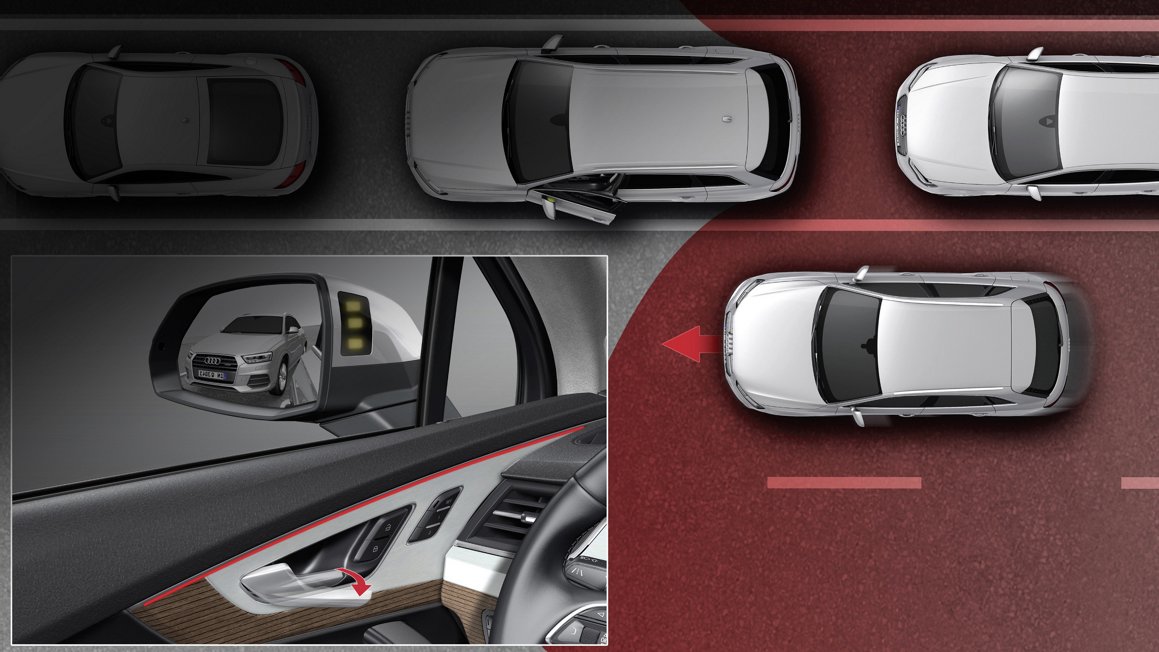 Available on some Audi upper trim packages, Vehicle exit assist uses the vehicle's illuminated LED lights in order to warn the driver and passengers if there are vehicles or bicyclists coming up from behind the car in order to prevent a collision when the doors are open for you and your passengers to exit.
Turn assist & Collision avoidance assist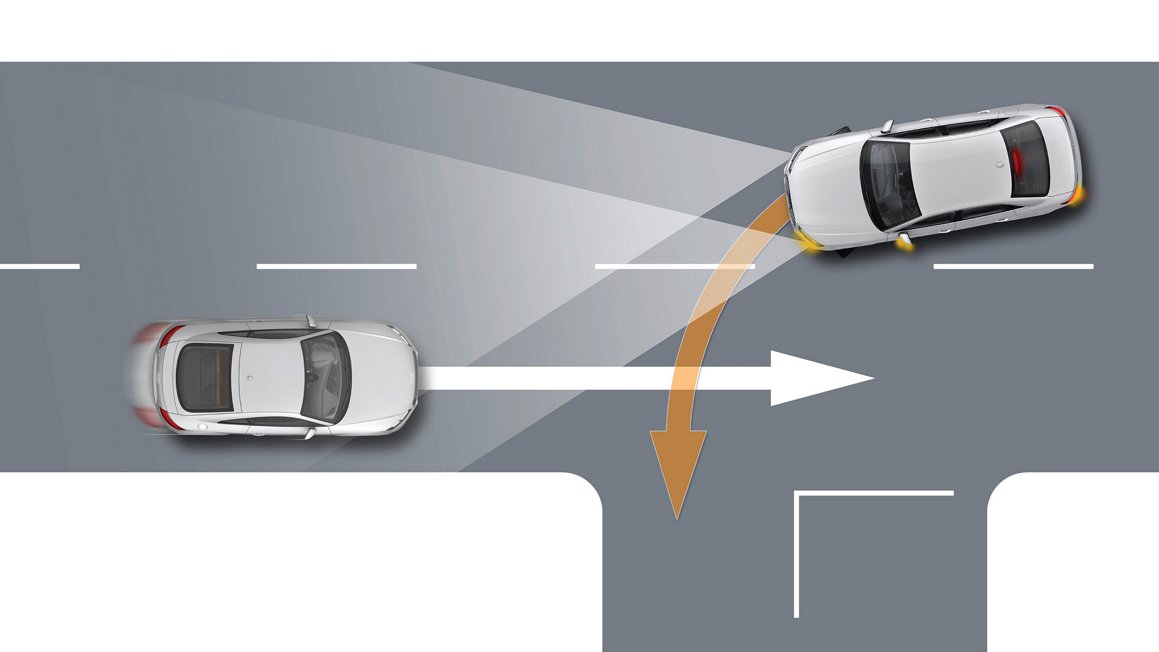 With the help of a video camera and radar sensor data, the Turn assist feature is able to monitor oncoming traffic when you're preparing to turn left and can then automatically intervene and brake in emergency situations. Collision avoidance assist utilizes similar technologies to locate hazards and offer the best and safest path around the situation.
Night vision assistant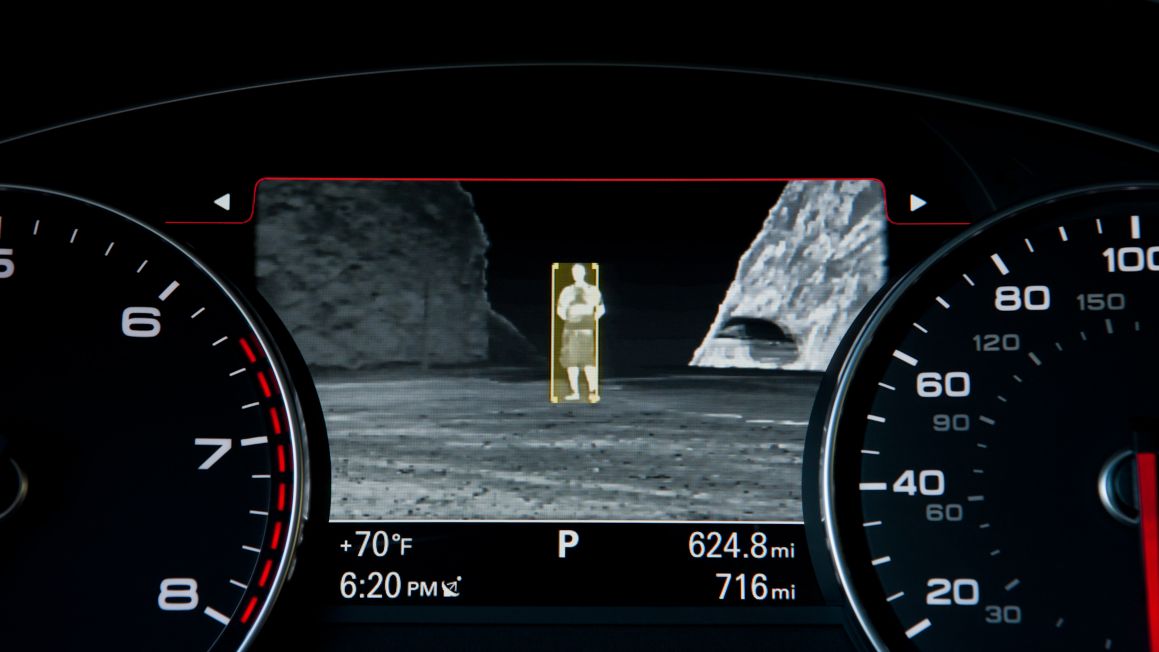 When traveling at nighttime, it's naturally much more difficult to identify hazards and other potential dangers up ahead. Night vision assistant then comes to the rescue, able to spot possible hazards up to 100 meters away. Utilizing a thermal camera that can track and display heat sources in the distance, this feature gives you a depiction in the vehicle's instrument cluster and is able to highlight pedestrians in yellow if they are out of the way or red with an audible warning if they are potentially in or headed for the vehicle's path. The assistant's far infrared system (FIR) features a 24-degree angle and automatically cleans its protective window and is kept heated even it's cold out.
Stay Safe and Sound with Audi's Advanced Safety Systems
Whether you're in the market for an entry-level luxury sedan like the Audi A3 or a luxury SUV like the Audi Q7, you'll find the Audi you're looking for with a host of advanced safety features here at Butler Audi of South Atlanta. Check out our new Audi inventory, and then make your way to see us at 4015 Jonesboro Road in Union City, GA. To learn more about the Audi safety features discussed here, don't hesitate to reach out to a member of our team at (888) 429-6019. Our dealership is open Monday through Friday from 9:00 a.m. - 7:00 p.m. and Saturday until 6:00 p.m.