Compare EV SUVs at Our Atlanta Area Dealership
Compare EV SUVs at Our Atlanta Area Dealership
7 Reasons to choose the Audi e-tron over the Tesla Model Y
1. Cost: The Audi Q4 e-Tron starts at $49,800, which is $5,190 less than the Tesla Model Y. Despite the lower price, the Q4 e-Tron comes with standard features such as heated front seats and a panoramic moonroof, which are optional extras on the Model Y.
2. Battery Production:Audi e-Tron batteries are made in the USA, which could make them more eligible for full tax credits, as tax laws could change at any time, preventing you from receiving the full tax credit if the battery is produced in another country. Currently, those who purchase an Audi e-Tron in Newnan can receive a federal tax credit of up to $7,500.
3. Charging: The Audi Q4 e-Tron has a range of approximately 265 miles and can reach an 80% charge in less than 38 minutes, significantly quicker than the Tesla Model Y, which takes 45 minutes. Furthermore, Audi provides a free credit for charging equal to one thousand kilowatt hours (kWh)*, which can be used at any Electrify America Station located in the United States.
4. Safety:The Audi Q4 e-Tron comes standard with features such as an automatic emergency braking system, lane departure warning system, and a "bird's eye view" camera system that provides a view of the entire area around the vehicle, making it easier to navigate congested parking areas. These features are optional extras on the Tesla Model Y.
5. Family-Friendly: The Audi Q4 e-Tron is designed with families in mind, offering a rear-seat entertainment system as an option, which is not available on the Tesla Model Y.
6. Service: Audi has trained technicians to work on their EVs, making repairs and maintenance more convenient and less expensive than for the Tesla Model Y.
7. Quality: Audi is known for producing high-quality vehicles, and the Q4 e-Tron is no exception. The interior is designed with contemporary, high-quality materials, and the vehicle has won awards for its interior design. In contrast, the Tesla Model Y has been criticized for its low-quality materials and poor assembly.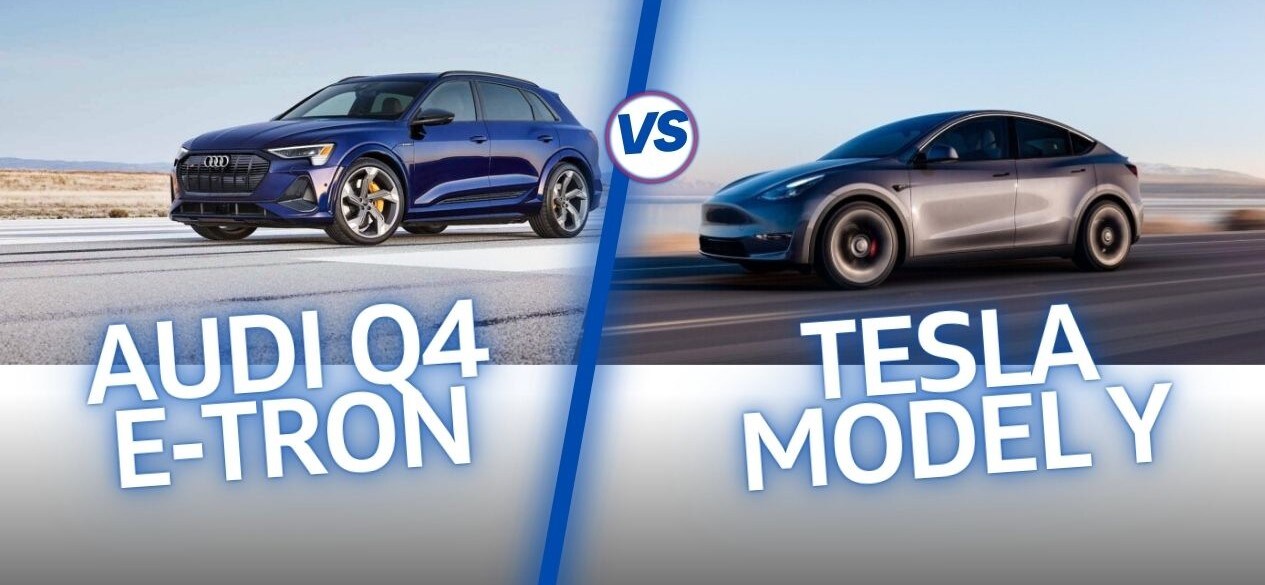 In conclusion, if you're in the market for an EV in the Peachtree City area, the Audi Q4 e-Tron is an excellent choice. It offers many features that are standard or optional extras on the Tesla Model Y, while also providing better charging times, battery production, and service.