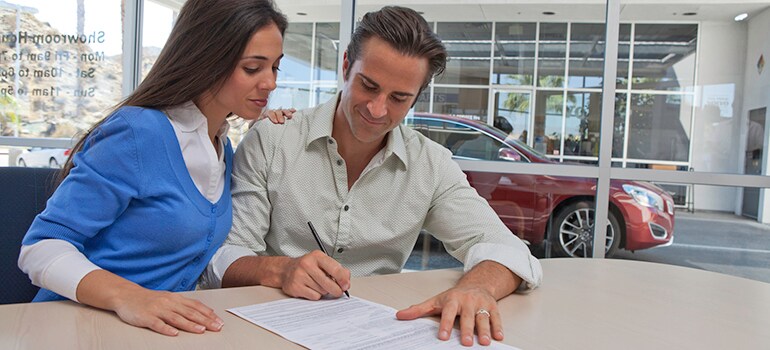 Should I Buy or Lease My Next Vehicle?
There are a lot of exciting models currently available in the new Audi lineup, but before you decide on the next new German luxury car to put into your garage, it might be a good idea to consider the respective advantages of both buying and leasing. There's no right or wrong choice-simply different choices for different budgets, lifestyles, and desires. Read on to learn more, and then visit us at Audi South Atlanta to continue the discussion with a member of our team.
Benefits of Buying
Many people choose to finance their vehicle, or purchase it outright, and there are a number of pluses when you go this route. Some of these benefits include:
At the end of your financing term, you will own the vehicle outright. This means you get to keep on driving it, but you won't have any more monthly payments beyond service, gas, and taxes.
When you purchase your vehicle, you can drive it for as many miles as you want without having to worry about mileage restrictions. In those cases, then, when a last-minute out-of-town trip suddenly becomes necessary, there's no cause for concern.
Owning your vehicle also means you can customize it to your precise specifications. Your Audi can truly become your Audi, all the way down to the finest detail.
Benefits of Leasing
While some people like the idea of owning their car, there are also a range of advantages to leasing your next car. Here's are a few:
In many cases, leasing a vehicle can be more affordable than purchasing one, due to down payments generally being lower (sometimes even non-existent) and also lower monthly rates. The result of these cheaper payments is the ability to drive a more high-end model than if you'd chosen to buy your vehicle.
Most leases last around the same amount of time as the vehicle's basic warranty, which means you likely will not have to worry about paying for major repairs.
Since lease terms are generally shorter than financing terms, you'll more frequently have the opportunity to drive a new car with the most up-to-date features.
Buy or Lease Your Next Car at Audi South Atlanta
There are many financing and lease options available to you at Audi South Atlanta, and our expert finance team is happy to walk you through them all at your convenience. Stop in and see us Monday through Saturday at 4025 Jonesboro Rd in Union City, GA, or contact our sales team at (844) 334-3066 with any questions you might have.