Audi South Atlanta
Parts Department
Shop Our Audi Parts Specials to Make Maintenance Highly Affordable
When you drive an Audi, you are in a high-quality, well-engineered vehicle. Designed to operate well even when navigating difficult situations, you can trust an Audi to get you through most types of terrains. To guarantee your Audi continuously runs at the excellent level you expect, you must use superior parts whenever upgrades or repairs get made. We are proud to supply OEM-quality parts for your car at our Atlanta Audi parts department.
If you want to enhance your Audi by adding new accessories and components or you notice it is time for repairs and replacements, our parts department is here to help. No matter if you are looking for parts for the interior or exterior of your Audi, we are excited to offer helpful specials for Peachtree City drivers to make your purchase more affordable.
Why Shop With Us?
Our Audi dealership in the Union City area has an extended inventory of new and used Audi vehicles. Along with that, we have a fully-stocked department of OEM parts that we are willing to provide at unbelievably low prices.  Plus, our outstanding service team is fully prepared to keep your Audi in its best possible condition on any Decatur street.
At our dealership, we stock genuine Audi parts created specifically for your vehicle. Whether you are searching for wiper blades for Audi A4 or air filters for an S6 Sedan, our staff of trained Audi parts technicians is available to assist you in locating the right part for your vehicle.
Genuine Audi Parts & Accessories
When you choose OEM parts for your vehicle, you're choosing to invest your money in intelligently-engineered, thoroughly-tested, and factory-backed products that are built to provide an exceptional fit, and proven to last. On top of that, many automakers offer additional warranty coverage on the parts and accessories that you'll purchase. With auto parts coupons at Audi South Atlanta and special offers on accessories, you could end up paying less for genuine Audi parts than you would for generic or aftermarket alternatives. There really is no substitute for OEM auto parts!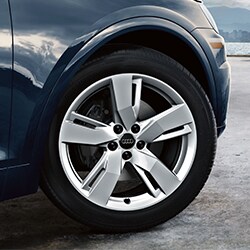 Wheels
The right tires can make all the difference in the performance and safety of your vehicle. Since the tread of tires wears down over time, it's crucial to find a set that provides the traction that you need for your driving conditions and habits.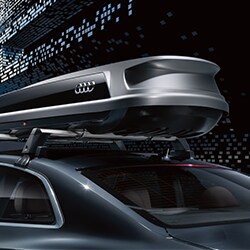 Thule Cargo Basket
Our Thule cargo baskets provide extra cargo storage, allowing you to bring more equipment and luggage on your next adventure. This durable cargo basket makes it possible to safely store your items so that you can get the most out of a road trip or camping excursion.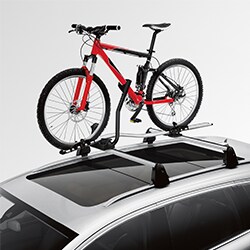 Bike Racks
We carry roof rack and hitch-mounted bike racks so that you can easily bring your bikes with you on your next outing. With both installation and mounting convenient, you can enjoy a new level of ease when taking your bike out.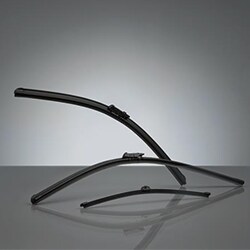 Wiper Blade
Whether you're removing rain, pollen, or road debris, high-quality wipers blades are crucial for your safety and visibility. Wiper blades wear out over time and may start to stutter or leave streaks, so replace your wiper blades with us when it's time.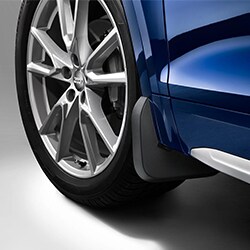 Mud Flaps
Mud flaps help you take your vehicle off-road with confidence without worrying about kicking up mud into your undercarriage. We can help you keep your Audi model clean and looking elegant.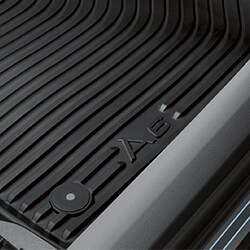 Floor Mats
It's easy to track mud and dirt into your vehicle's footwells, which can damage the upholstery or be expensive to clean. With our floor mats, you avoid the mess and easily clean them when it's time.
Sunshades
Sunshades help to regular the temperature and natural light within your vehicle. Whether your passengers are taking a nap or you're creating a quiet, calm environment for a pet, a sunshade is an excellent choice.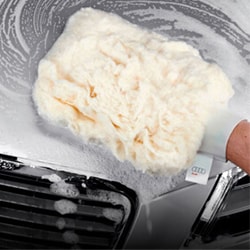 Cleaners and Care Products
By cleaning and caring for your vehicle, you can not only keep it looking great but increase its value when you're trading-in or selling. With our genuine Audi products, you can maintain your model's luxury appearance.
Get The Parts You Need at Our Location or Online
Instead of wondering if an aftermarket component will work well with your vehicle, equip it with the parts created to match it and work competently in it. We have a large selection of brakes components,  car batteries, and tires for sale near Macon.
If we do not have what you need on hand, we will gladly order it for you. Plus, because we want shopping with us to be more convenient, we have a listing of our parts over the internet. Feel free to place your order online from the comfort of your home or stop at our location to get what you need.
Order Audi Parts & Accessories
Browse Special Offers
We're sorry, we do not currently have any specials published. Please check back soon or contact us for more information.